←
Statement.
OMMK is the project-based office of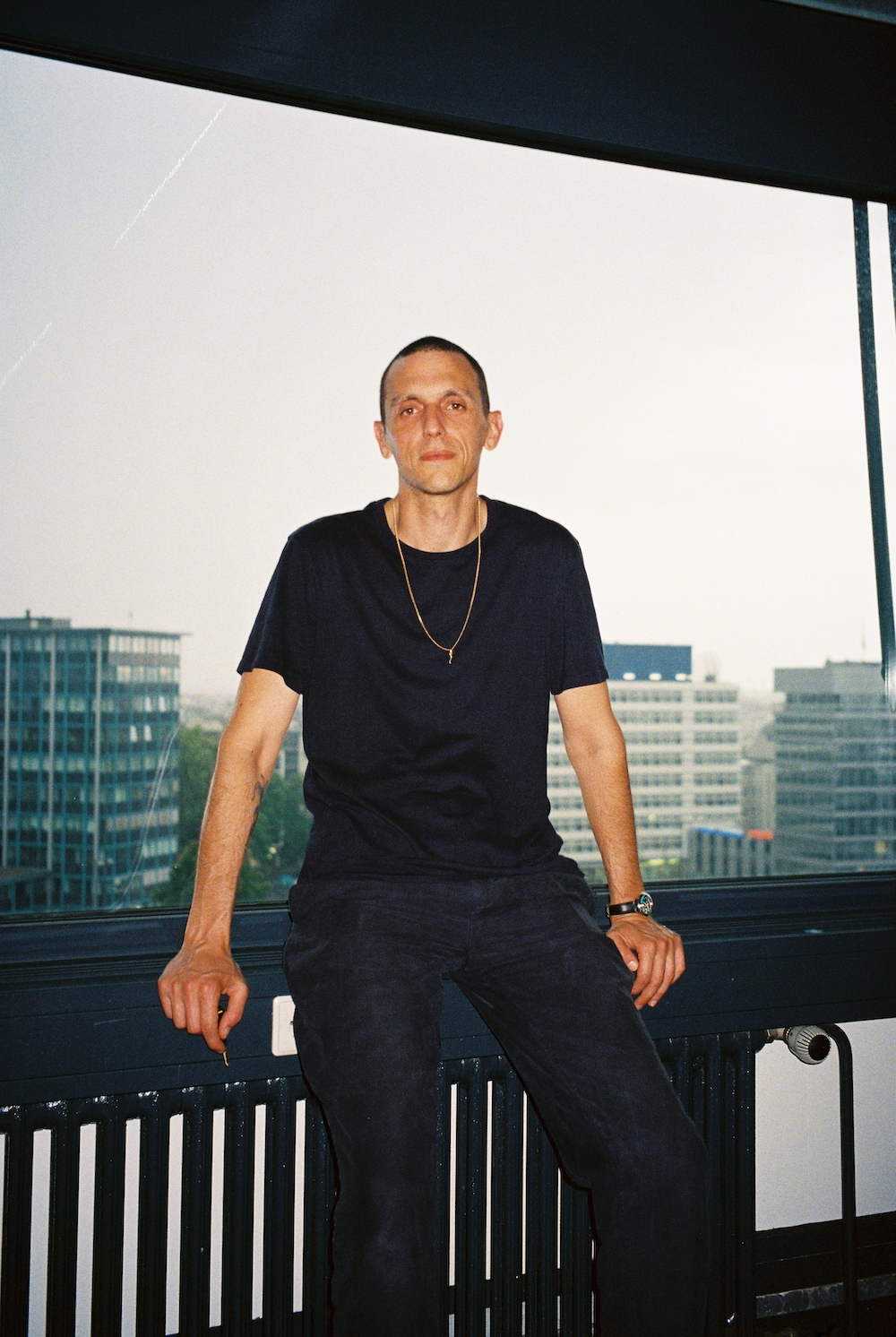 → Moritz Maria Karl Moritz Maria Karl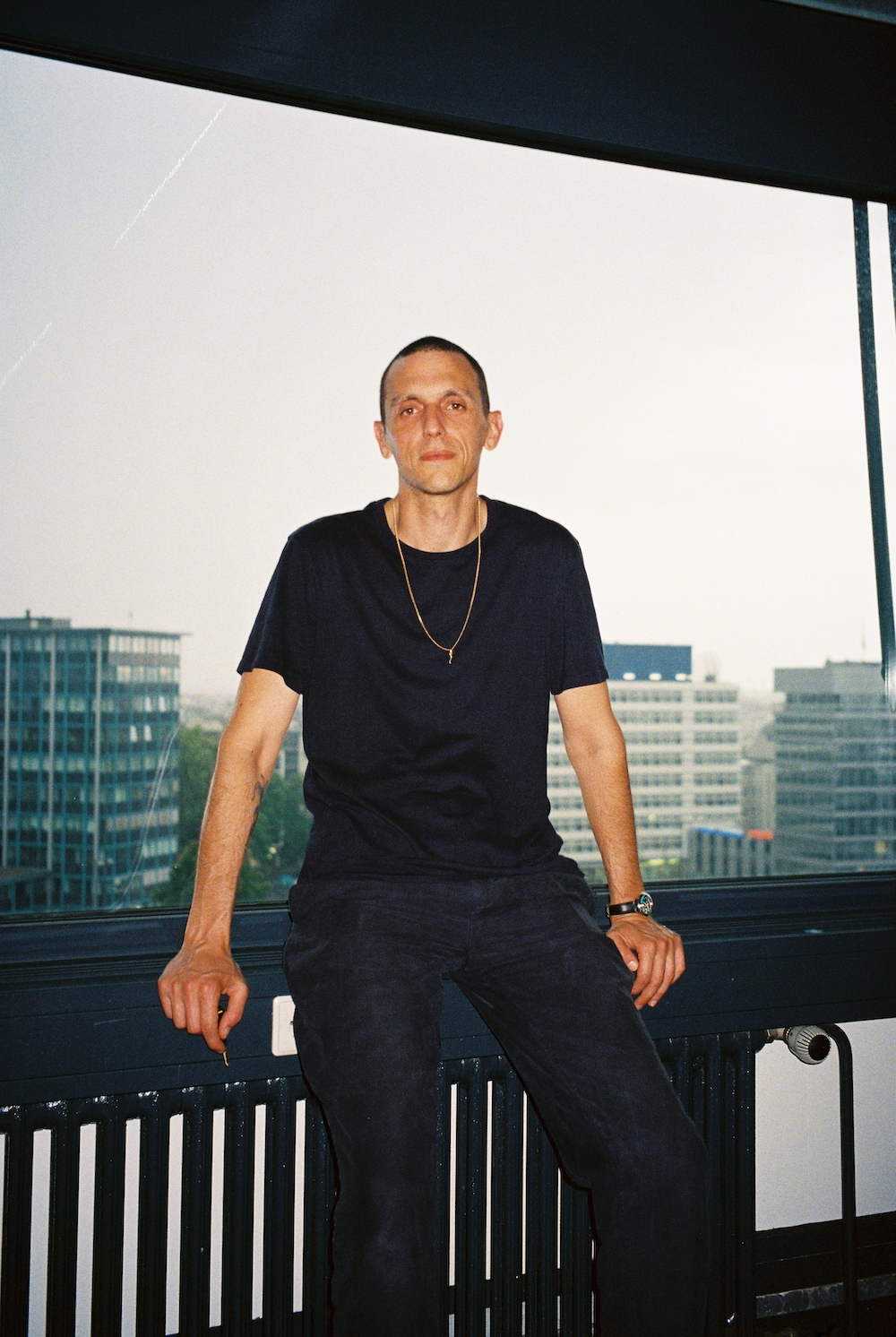 (b. 1988) based in Berlin. Considering the significant environmental impact associated with architecture, the office investigates alternative forms of living, localized methods of landscape regeneration and forward-looking ecological models for communities that transcend traditional architectural practices, which typically revolve around the design and construction of buildings. The overarching mission is to contribute to a more socially just and equitable planet through building without building buildings.

The structure of the office is designed to facilitate transdisciplinary partnerships with other disciplines spanning the fields of architecture, urban design, landscape planning, fine arts, design, social sciences, and economy. This collaborative approach provides the freedom to experiment with novel modes of research and design. In 2019-2020, OMMK, SMAQ, Kopperroth, Alex Wall, Stefan Tischer produced Metropolitan Ecotone – A project for a society in transition . The project was awarded 2nd prize in the International planning competition Berlin-Brandenburg 2070 and outlined an ecological framework for the future development of the metropolitan area.

October 2022 - October 2023 Moritz was a guest professor and interim head of the Chair of Sustainable Urbanism at TU Berlin. Since 2022 he is a studio leader at the Design Academy Eindhoven in collaboration with Lukas Wegwerth.



Projects and Discourse.
11/23 TU Munich. Chair for Sustainable Urbanism. Circular Cities Lecture series. Lecture on the effects of circular building practices on socio-environmental configurations.→ Go to TU Munich

11/23 SALT. CLAY. ROCK. Research assembly at nGbK. Energy futures and solar politics, imaginaries of the future and the deep time of nuclear waste storage. Roundtable discussion with Andrea Vetter and Theresa Deichert on energy futures and the challenges of the 'green transition'.→ Go to nGbK

09/23 ARCH+ Salon: Building with Nature - A Systemic Transition To Bio-based Building Materials and Methods. Roundtable discussion with Dani Ibañez (IAAC Barcelona), Pekka Heikkinen and Matti Kuittinen (Aalto University Helsinki), Andreja Kutnar (InnoRenew Slovenia), Phil Misselwitz, Alan Organschi and Rosa Hanhausen (Bauhaus Earth).→ Go to ARCH+

08/23 Architectural Association Visiting School Berlin. Final jury Urban Phoenix Berlin - Rethinking Abandoned Metropolitan Masterworks at ANCB The Aedes Metropolitan Laboratory in Berlin. → Go to AAVS

03/23 Harvard University Graduate School of Design. Guest critic in the design studio Landscape Synergies of the new energies of Prof. Stefan Tischer, Aga Kahn Visiting Professor in Landscape Architecture.→ Go to GSD

01/23 Energy shapes culture. Documentation of studio works of TU Berlin students on Baunetz Campus (German).→ Go to Baunetz Campus

12/22 Interview on Baunetz Campus (German).→ Go to Baunetz Campus

11/22 Lecture at Design Academy Eindhoven.→ Go to Design Academy Eindhoven

10/22 Guest Professorship at TU Berlin.→ Go to TU Berlin Chair for Sustainable Urbanism

10/22 Die Architekt. Drawings of Metropolitan Ecotone - A project for a society in transition published.→ Go to Die Architekt

04/22 Design Academy Eindhoven. Lukas Wegwerth and Moritz Maria Karl have teamed up to create a new BA Studio entitled Silva Systems.→ Go to Silva Systems

04/22 Design Fest Gent. BreaZea exhibited at Design Museum Gent.→ Go to Design Fest Gent

12/21 Alte Gärtnerei Heinersdorf Berlin. The proposal for a collective greenhouse and 550 housing units received a special mention in the invited urban design competition.→ Go to competition result

10/21 German Design Award. BreaZea received the German Design Award in the category Special Mention Excellent Architecture / Interior Architecture.→ Go to German Design Award

09/21 Exhibition Unfinished Metropolis. Vision for a Metropolitan Ecotone - A project for a society in transition is exhibited at Unfinished Metropolis from 09/2021 to 03/2022.→ Go to Unfinished Metropolis

09/21 Salone del Mobile. The Makers Show. BreaZea wall system is shown at Salone del Mobile.

09/21 Dezeen. BreaZea featured on Dezeen. → Go to Dezeen article

09/21 Dwell. BreaZea featured on Dwell. → Go to Dwell article

09/21 Berliner Tagesspiegel. Design research of Breathe IN/Breathe OUT featured in Tagesspiegel. → Go to Tagesspiegel article

06/21 Vienna Biennale for Change 2021. Breathe IN/Breathe OUT is part of the exhibition CLIMATE CARE: Reimagining Shared Planetary Futures at MAK Vienna. → Go to Vienna Biennale for Change 2021

04/21 Finalist METRO Campus Düsseldorf. Moritz is leading the design team Jochen Karl + Prof Stefan Tischer in the international invited competition METRO Campus Düsseldorf. The proposal for approx. 2.000 housing units and a mixed-use high-rise building is shortlisted for the final round.→ Go to website of competition

11/20 Metropolengespräche. Presentation of Vision for a Metropolitan Ecotone - A project for a society in transition.→ Go to Metropolengespräche

08/20 COVID-19 and the city: How past pandemics have shaped urban landscapes. Interview with Thomas Wintle for CGTN. → Go to CGTN article

07/20 2nd in the International urban planning competition Berlin-Brandenburg 2070. The vision for an ecological and social future of the metropolitan city-region Berlin-Brandenburg by OMMK in collaboration with SMAQ, Kopperroth, Alex Wall and Prof Stefan Tischer in the framework of the International Urban Idea Competition Berlin-Brandenburg 2070 was awarded with the 2nd prize. → Go to website of competition

06/20 Temple of Love ATOPOS. Collaborative project with Gaëlle Choisne, Marina Stanimirovic, Lukas Wegwerth and Thomas Conchou and École des Actes at La Villette x Centre Pompidou in Paris, France. The project is supported by Perspective Fonds für zeitgenössische Kunst und Architektur → Go to Perspective Fond

08/19 Conscious City – Sustainable and Equitable City Making. Speaker at urban design conference in Surabaya, Indonesia.

12/18 Intellectual Property Innovation and Urban Development. Speaker at urban design conference in Shanghai, China.

08/18 Vanke Shenzhen housing competition. 1. Prize in urban design competition in collaboration with Atelier ALYA in Shanghai.

08/18 DEposium. Design symposium organized by Vlasta Kubušová and Marlène Huissoud. → Go to DEposium
Collaborations.
Prof Alex Wall →

Atelier Liu Yuyang Architects →

Coco Neuville →

Crafting Plastics Studio →

Gaëlle Choisne →

Giulia Bruno →

KopperRoth →

Living Systems →

Lukas Wegwerth →

Leonard Schrage →

Marina Stanimirovic →

Many Territories →

Marc Bitz →

Nojoke Studio →

Office ParkScheerbarth →

Prof Stefan Tischer →

Seetal Solanki →

SMAQ Architecture Urbanism Research →

Thomas Conchou →

Veljko Marković →
Team since 2018.
Evelina Faliagka

Kriti Garg

Rosa Pintos Hanhausen

Alissia Naida Hoffmann

Christina Krampokouki

Lasse Rau

Lukas Utzig
General Information.
Visit: Mehringdamm 66, 10961 Berlin, Germany

Email: info@moritzmariakarl.de

Call: 0049 (0) 30 98549498

Social Media: Instagram
Impressum.